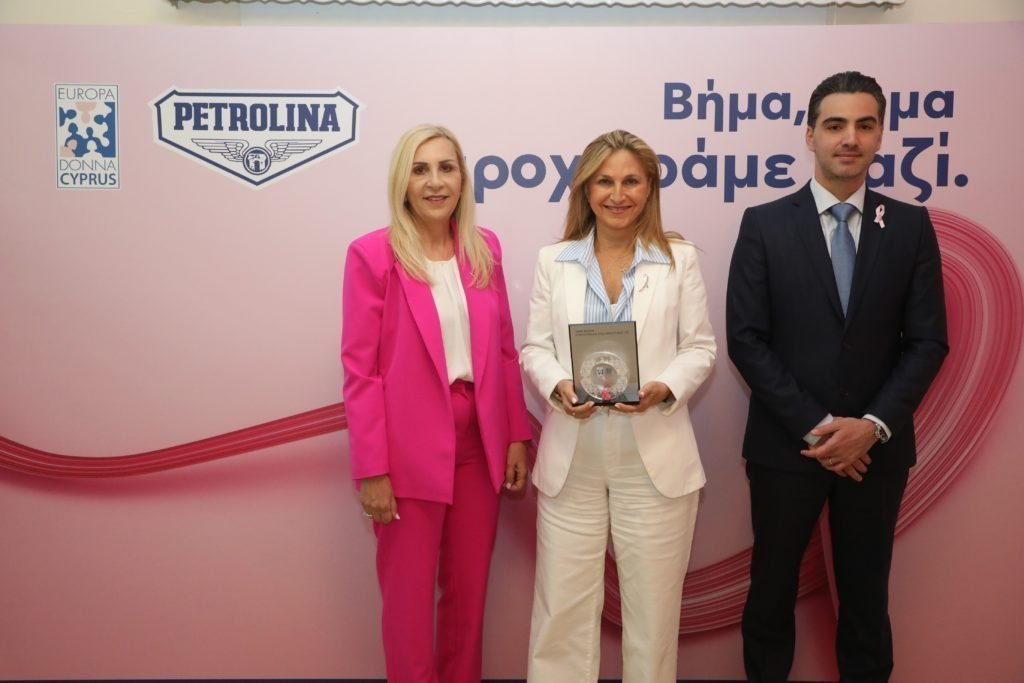 On Wednesday, May 17th, a press conference was held at the welcoming ambiance of the Europa Donna House in Nicosia. During the event, Petrolina unveiled its commitment to enhance its support of Europa Donna Cyprus by covering rent of the Europa Donna House in Paphos.

Petrolina and Europa Donna Cyprus have been side by side since 2009, the year that Petrolina responded to the organisation's needs and provided its tangible support to Europa Donna Cyprus by sponsoring the rent of the House in Larnaca.

This sponsorship has served as a catalyst for the establishment of the House in Larnaca, and since then, the collaboration has expanded to encompass other forms of tangible support. The most recent addition to this support is the additional sponsorship covering the rent of Europa Donna's House in Paphos.

The operation of these houses is vital, as they provide support to people with breast cancer, as well as other gynaecological cancers. Additionally, these houses serve as support centres to the close families of the patients. They provide information, professional guidance, and psychological support, not only to those living with cancer but also to their families. This in combination with the compassion, love and human touch of the staff, has transformed the Europa Donna Houses into a sanctuary, like a second home.

Marios Charalambides, CEO / Executive Director of Europa Donna Cyprus, expressed his gratitude and appreciation to Petrolina, stating, "We feel truly grateful that Petrolina supports 50% of our Houses in Cyprus, standing by our side for almost our whole lifespan". He also emphasized, "We are delighted that Petrolina, such a large and successful organization in its field, demonstrates such sensitivity and love towards our fellow human beings affected by cancer, as well as the diverse work we carry out as Europa Donna Cyprus."

In her speech, Mary Perdiou, President of the Board of Directors of Europa Donna Cyprus, warmly thanked Petrolina for being an active companion, stating, "The lives of these women are invaluable, and we have an obligation to take care of them. The sponsorship of our Paphos House helps us continue operating, informing, and raising awareness about breast cancer and gynaecological cancers, providing services and products that are beneficial to women on their cancer journey, and advocating for patients' rights."

As stated by Georgia Lefkariti, the Executive Director of Petrolina, "Our first visit to the House in Larnaca in 2009 was enough to realize the tremendous work carried out by Europa Donna Cyprus. For the past 15 years, we have been following every step of the organization, and we are proud to stand beside them". She emphasized, "We have further strengthened our collaboration by supporting the Paphos House, and as such we are moving forward together, in accordance with Europa Donna's message, 'Step by step, together we win life!'" Finally, Ms. Lefkariti ensured that Petrolina, as a long-standing sponsor of Europa Donna Cyprus, will continue to actively support people through acts of generous support for the pursuit of a better quality of life.